Goto Home Page
Step Towards E-Way Bill Implementaion In Busy
---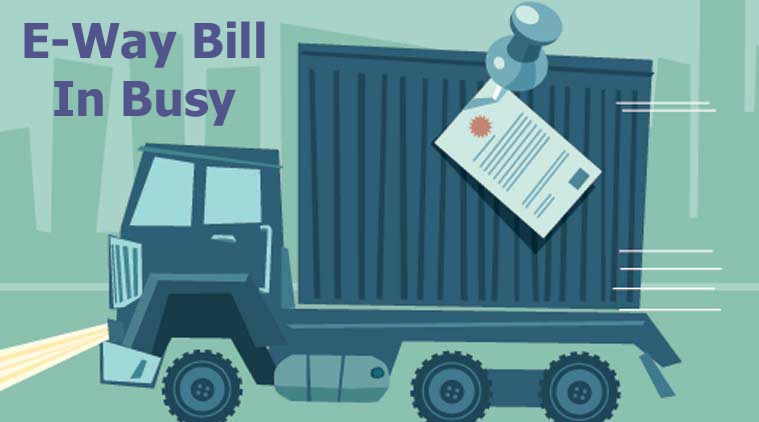 Dear Friends,
As we all know that, e-Way bill is going to be implemented in India from Ist Feb 2018. So, we are working continuously on the implementation of the same in Busy Accounting Software.
Provision for the same in BUSY will be available in following 2 steps :
Step 1 : Today we have released BUSY 17 (7.0) in which provision for E-Way Bill related data entry has been made. Option to feed E-Way Bill No. and other related details is given in related Masters and Sale Vouchers. And the same E-Way Bill No. will be printed on your Sale Invoice in STANDARD FORMAT .
Plz note that as of now user need to generate E-Way Bill from portal only and can feed E-Way Bill No. & other related details in BUSY for the purpose of printing in invoice.
Step 2 : By Feb 6 2018 (Tuesday), we will provide option to create Excel / JSON file directly from BUSY with all the details required to generate E-Way Bill. This file will be uploaded to portal to generate E-Way Bill. In this case also user would be required to go to portal but he would not be required to feed data manually. User would be able to upload file generated from BUSY and E-Way Bill will be generated automatically.
Since it is a new concept and portal is also not stable, users might face some problems initially. But hopefully everything will be ok after some time.
Click Here To Know All About GST eWay Bill. What Is GST eWay Bill, When To Generate GST eWay Bill, Who Should Generate GST eWay Bill, Validity of GST eWay Bill and many more information...
Like us on Facebook :
Related Posts
---